Today you have to expect change, and marketers need to be ready to adapt. Here are five critical trends that are shifting the marketing landscape.
Yesterday's agencies reacted. Today's must be proactive.
We think the big box agency model is outdated. Today, everything happens in real time, and you have to have partnerships with highly specialized experts to survive in today's marketing world. Modern consumers won't wait—they expect everything immediately. Successful marketers must be constantly listening and instantly connecting in relevant ways to satisfy that demand.
Consumers reward companies that think of others.
Finding a way to connect people with their values, whether through a personal manifesto or a global call to action, provides two benefits. First, your brand is practicing corporate responsibility—you're simply doing good. Second, it's good for business because consumers reward brands that align with their beliefs and help them find meaning. When done right, tapping into our common humanity can create sustained growth.
Which comes first? Solving this age-old dilemma.
Want people to rely on your company? You have to be their go-to brand. The best way to accomplish this is by integrating marketing from the start. Positioning your company or product shouldn't be the final step in your process. You want marketing to be included from the beginning. After all, if you expect to take consumers on a journey, why shouldn't they be present when your product is conceived?
Social media's role may be changing, but it's not going away.
Someday, perhaps in the not so distant future, society will reach a saturation point with social media. At that point, it will become standardized and further dramatic innovation will likely stop. When this happens, social media will go from dividing us into those who use it and those who don't, into simply being a part of life. When that happens, its role in marketing will shift, too, becoming a mandatory skill for all.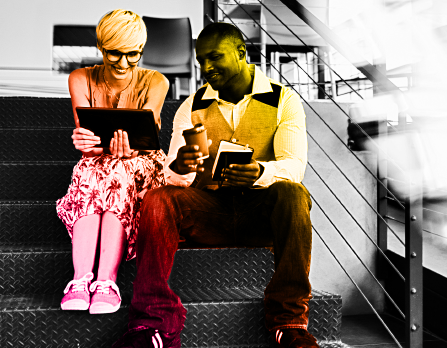 No more silos or rigid roles; flexibility and adaptability are essential.
In the 20th century, marketing lived in its own silo. Now everyone plays a role in building a brand. Creating an organizational structure to foster that culture is crucial. It's also central to going social and offers major benefits. LinkedIn found that socially engaged companies are 57 percent more likely to get increased sales leads, 58 percent more likely to attract top talent and 20 percent more likely to retain that talent.